Video Workshops
Body Architects is an interdisciplinary performing arts association with dance at its core founded and led by Hygin Delimat together with Marcin Denkiewicz. The range of activities include the touring Body Architects dance group, the Craft Choreography performance platform in Vienna, the Mind Culture Podcast, the Body Architects vlog channel, as well as participating in the European Erasmus+ Project Viral Visions.
The Body Architects dance group (since 2015) consists of athletic movement artists of mixed backgrounds (contemporary dance, breakdance, tricking, parkour) alongside musicians, visual artists, and other artists who value research as part of their process. The repertoire of works include an outdoor performance-installation House Beating, a performance-exhibition Architektur + Tanz, physical theatre works The B-Team and Life Below Water and dance movies They Feel Like Home and DROP. The group has been touring internationally and presented in over a dozen countries in Europe and Central America. Body Architects are extremely physical in their expression and they are on a quest for revealing poetry in places where forms intersect.
http://instagram.com/bodyarchitectsdance
http://vimeo.com/bodyarchitects
The Craft Choreography performance platform (2019-2021) was a bimonthly mini festival dedicated to presenting short movement-based performances by young international makers regardless of discipline. Next to the majority of contemporary dance and performance works, there were presented works from genres of urban dance, contemporary circus and dance film. The word craft stands for prioritising skill in movement, interpretation and dramaturgy. The events took place in the Erbsenfabrik Vienna and at its peak (before the pandemic), gathered audiences exceeding the possibilities of the room. The side program included movement workshops (in collaboration with Viennese schools) and lively audience-artists conversations. The Craft Choreography platform introduced the art of dance and movement-based performances in the district and contributed to the development of the young Viennese scene. During the pandemic, the Craft Choreography continued in an online livestream format.
http://craft.bodyarchitects.eu
The Mind Culture Podcast (since 2020) is a contemporary knowledge exchange platform in a podcast format. Today, it is an open-source database containing over 30 long episodes – interviews with over 50 guests including artists such as Florentina Holzinger, Chris Haring, Simon Mayer, Soya The Cow and many more. The project is a peek behind the scenes of the performing arts world. It presents unique personal perspectives on arts and art production, discussions about art in crisis and arts politics. The guests come from diverse art genres (contemporary dance, performance, street dance, circus, drag…) and backgrounds (experienced, established, emerging, young, older, native, migrant…). The podcast is nomadic in nature, and thus, takes place in collaboration with various spaces in Vienna (Kulturhaus Brotfabrik, Kunst Haus Wien, MAK).
http://instagram.com/mindculturepod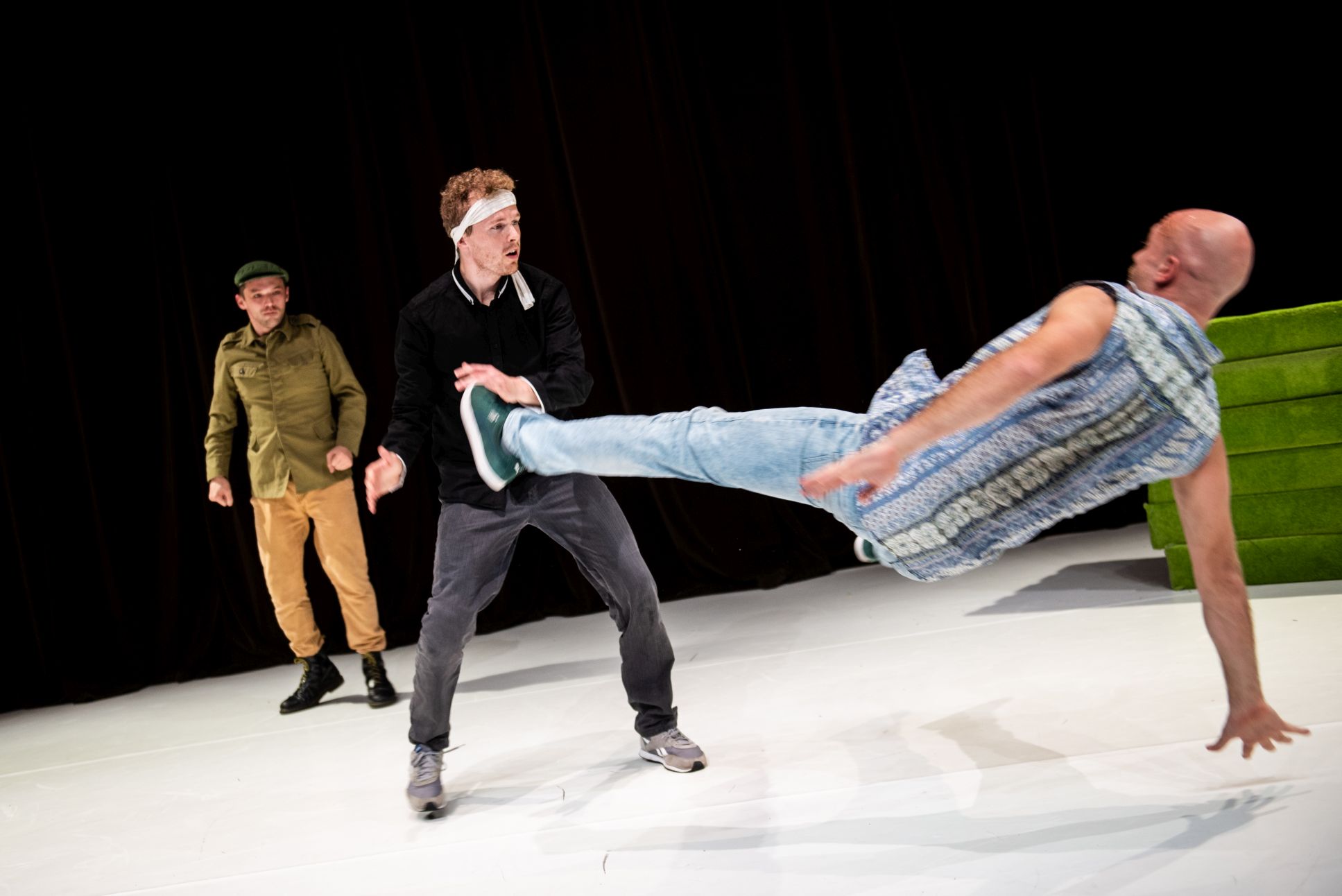 ---
In this workshop we returned to our roots (in a literal way) by collecting various plants like red cabbage and turned them into watercolors.
---
Dance Composition – The Art of the dance-fugue (05:40)
Theater improvisation (Fast Food Laban) – (05:55)
Introductory theater-workshops to a 12-part video-workshop-series which Theater der Klänge has published as a bookable workshop in the Virtual Total Theater:
render.theatrederklaenge.de (in german language)
---
Pedagogy and DMN dance method
The Danza Movimento Naturale method was created by Giovanni Zappulla, choreographer, dancer and artistic director of L'espace, collaborated by the dancer Annachiara Trigili. His long stay in France – at the Conservatory in Boulogne Billancourt and at the Rencontres Internationales de danse contemporaine – gave Zappulla a strong pedagogical imprint that pushed him to deepen the techniques and the path already taken by Isadora Duncan. That was an indispensable part of dance history precisely because she did not have a pre-established academic education and had the courage to explore. The Natural Movement Dance thus takes its starting point from an in-depth study of the techniques of the American dancer, the first to speak of internal movement. "We could define it as a movement that finally resolves the dichotomy between spirit and body. A dichotomy,' Zappulla points out, 'that has been imposed as a superstructure. In the same way, internal movement starts from the soul, radiates to the bones and deep muscles, to the mind and body: it is a force that we have not been used to using for centuries'. Developed through the union of dance with music and the encounter with Taijiquan and Qigong, disciplines in which we find the concept of internal movement, consistent with human nature in its biomechanical, energetic and psychic aspects. 'It should come as no surprise that Western thought and techniques meet with Eastern ones, just as the mind and body dialogue again through the Natural Dance Movement method.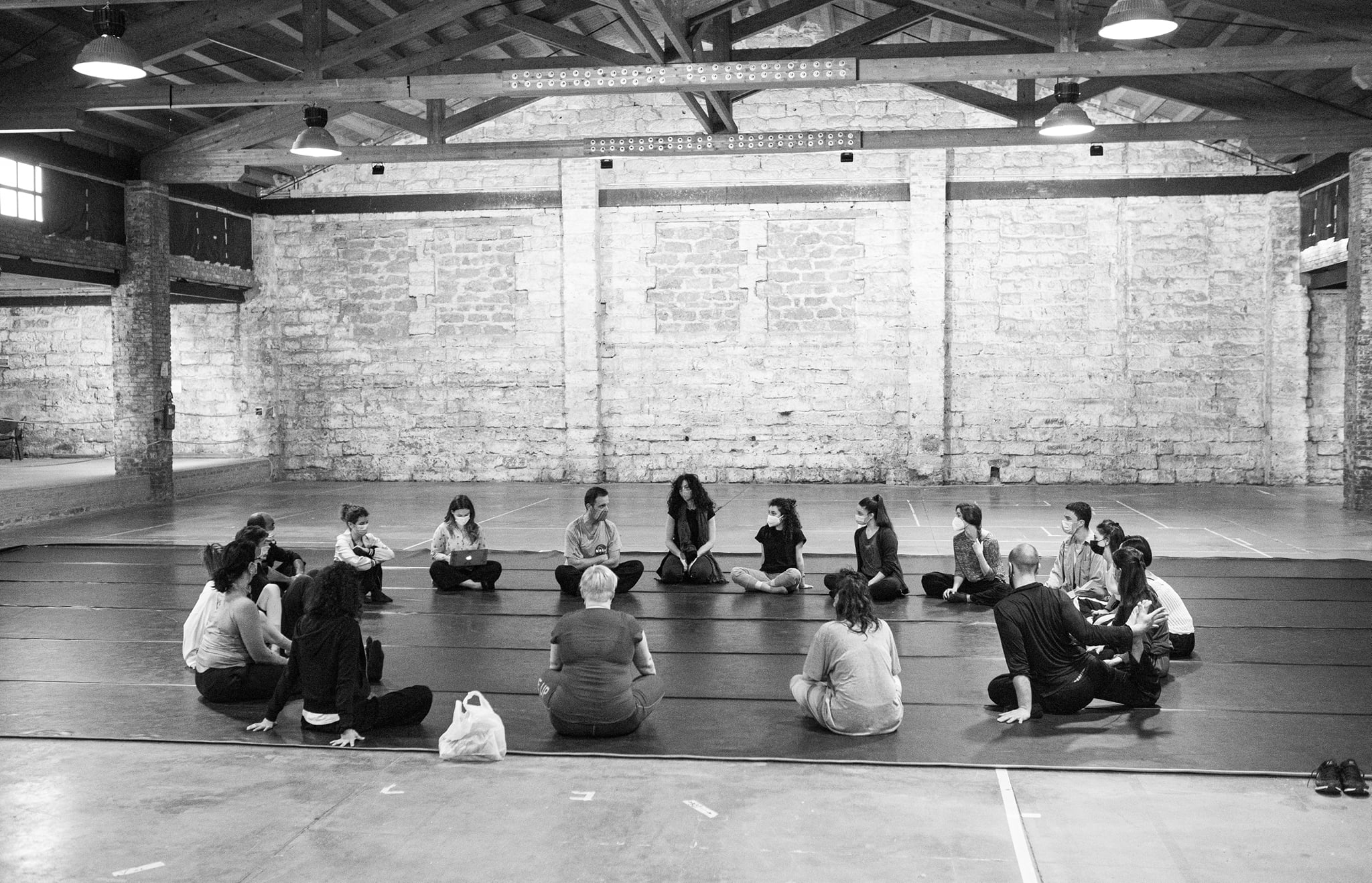 Link Video Workshop DMN
---