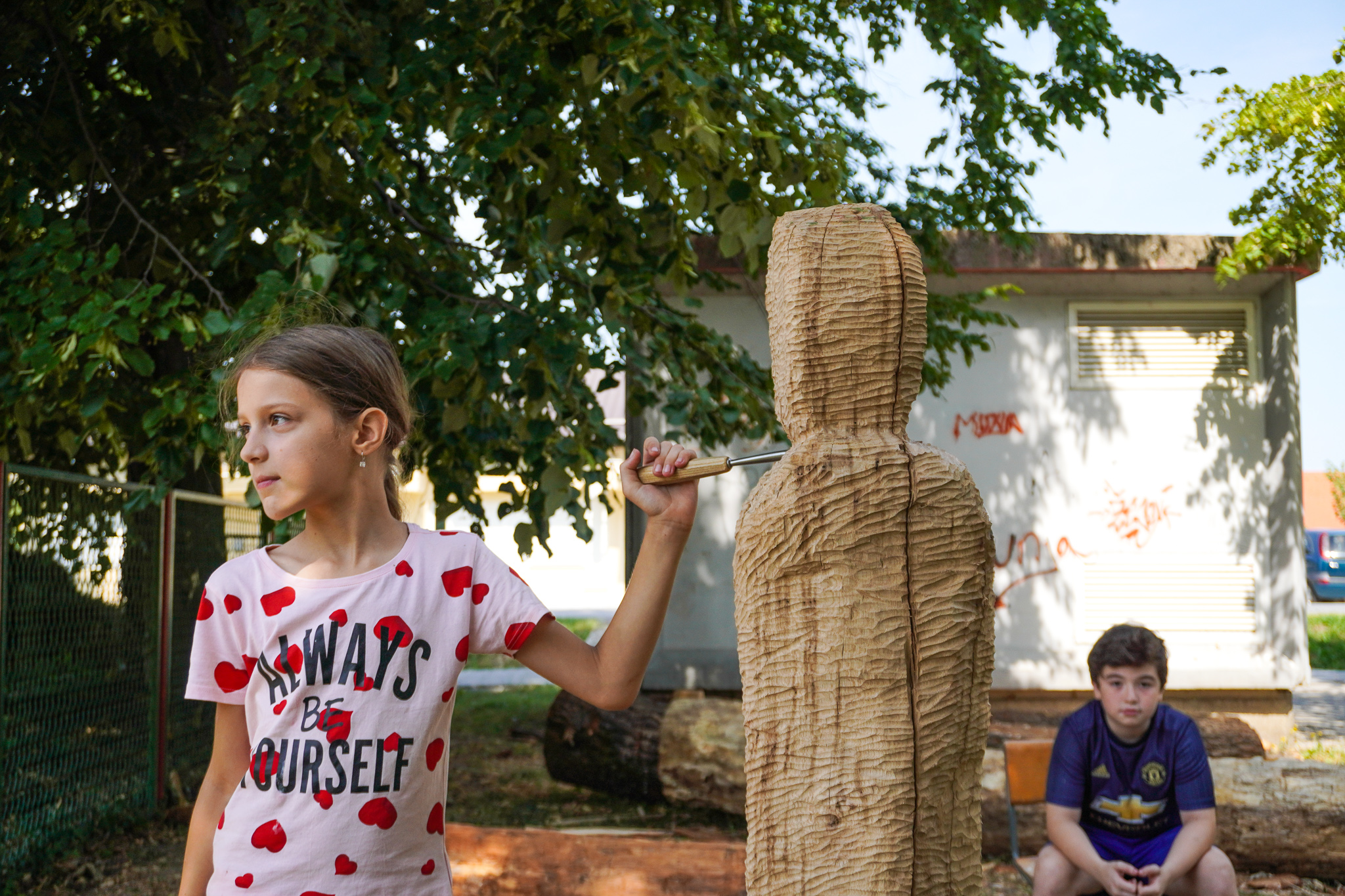 Mala akademija umjetnosti Ernestinovo
Mala akademija umjetnosti Ernestinovo was launched in 2017. as a project aiming to contribute both to the community and its individual participants. Through artistic and social activities, we strive to facilitate the personal development of children and youth who otherwise can't engage in such activities due to their social status and remoteness from the region's large cultural centres. The programme has opened up space and increased the visibility of the long-term platform for ongoing development of awareness of the importance of culture, art literacy and creativity among children, youths and their families. It bolsters their talents and creativity.
The activities of the "Ernestinovo Mala Academy of Arts" directly contribute to the increased quality of life of its beneficiaries, clearly showing that the arts, creativity and innovation are not privileges of a select few, but rather that each of us carries artistic and creative potential. Simultaneously, children learn that creativity and creative activities are two-way processes that teach us individuality and innovation, but also dialogue and communication with others. Both social skills, dialogue skills and the ability of individual thinking and creation are crucial to the development of active citizens who will be able to act creatively at any level and in any social field.